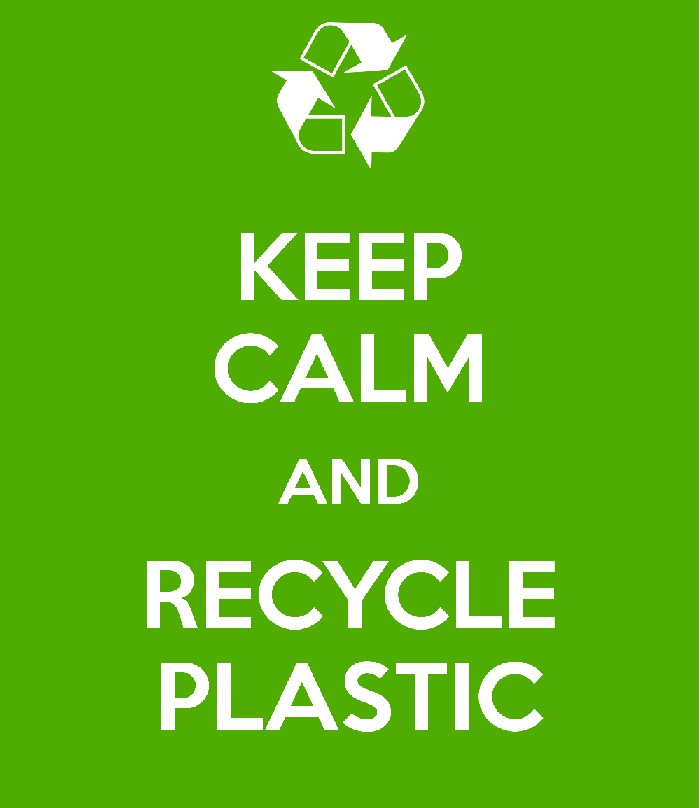 We are aware of the environmental disaster that plastic waste creates around us and despite that there are no concrete measures to regulate the hazardous plastic waste. Due to this negligence plastic waste is causing severe damage to our nature. The only way to overcome plastic disaster is recycling and reuse of plastics. Recycling of plastics ensures that environment becomes free from extremely harmful chemical ingredients that are used to manufacture plastics.
Railway wants to lead the way in recycling of plastic wastes. With an aim to save environment and to set an example; a plastic recycling machine has been set up at Jodhpur Railway station. The aim is to bring awareness among masses by paving a way of direct contribution by passengers.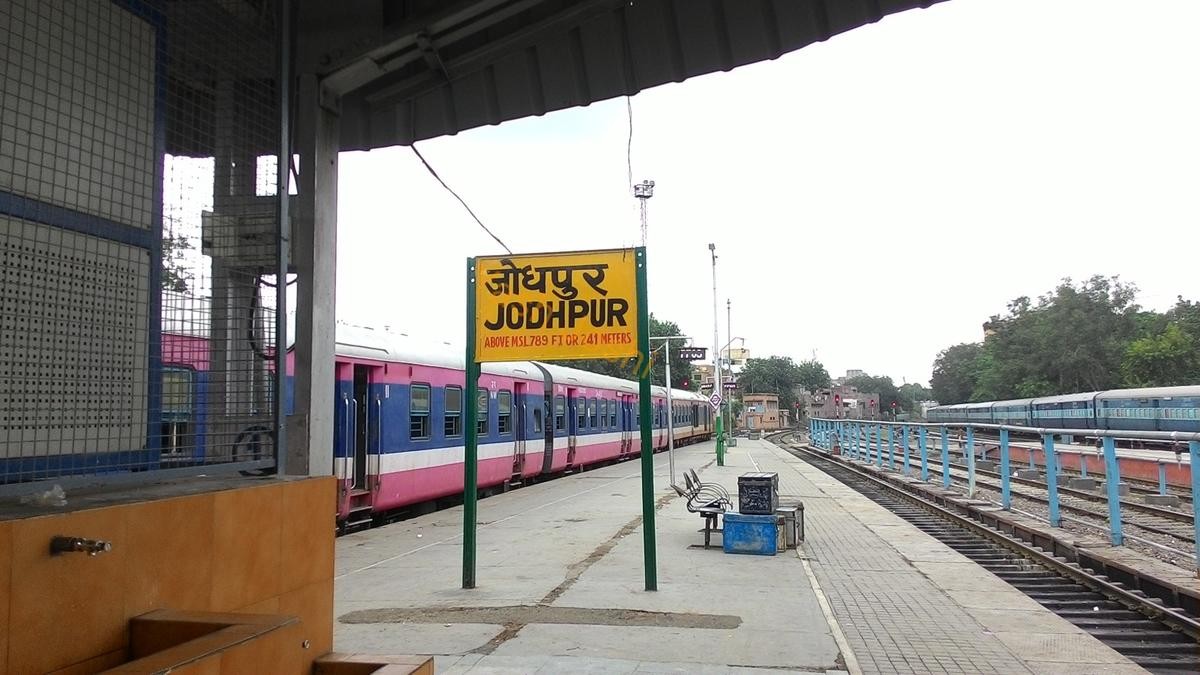 On March 23, 2018, plastic recycling machine was installed on to the station that crushes plastic bottles into fine pieces, once the plastic bottle is put into the machine. The fine plastic particles can later be used for making other plastic items.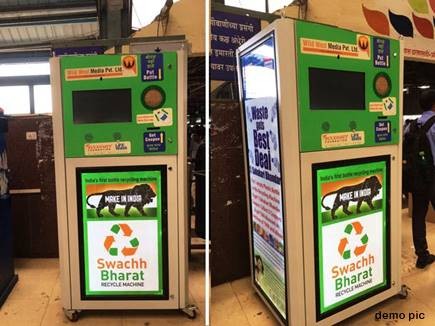 To attract passengers to use these machines as much as possible, Railway has also come up with a special surprise offer. Whenever a person will put an empty plastic bottle into the machine, she/he will get a promo card of Rs. 10 that can be utilized for mobile recharges through freecharge application installed on mobile. A person can recharge one mobile number for a maximum of three times through these promo cards.
To catch as many eyes as possible, Railway has placed this machine at the front gate of the railway station. Inaugurated by Divisional Railway manager in the presence of senior mechanical engineer and Director of Jodhpur Railway station, this initiative can be termed as first of its kind that will not only create awareness among masses but will also help keep station premises free of plastic bottles.
As you can see in the pictures, flashy green colors are used on these machines and Swachh Bharat is written in big and bold colours in order to tell passengers to keep environment free of plastics.