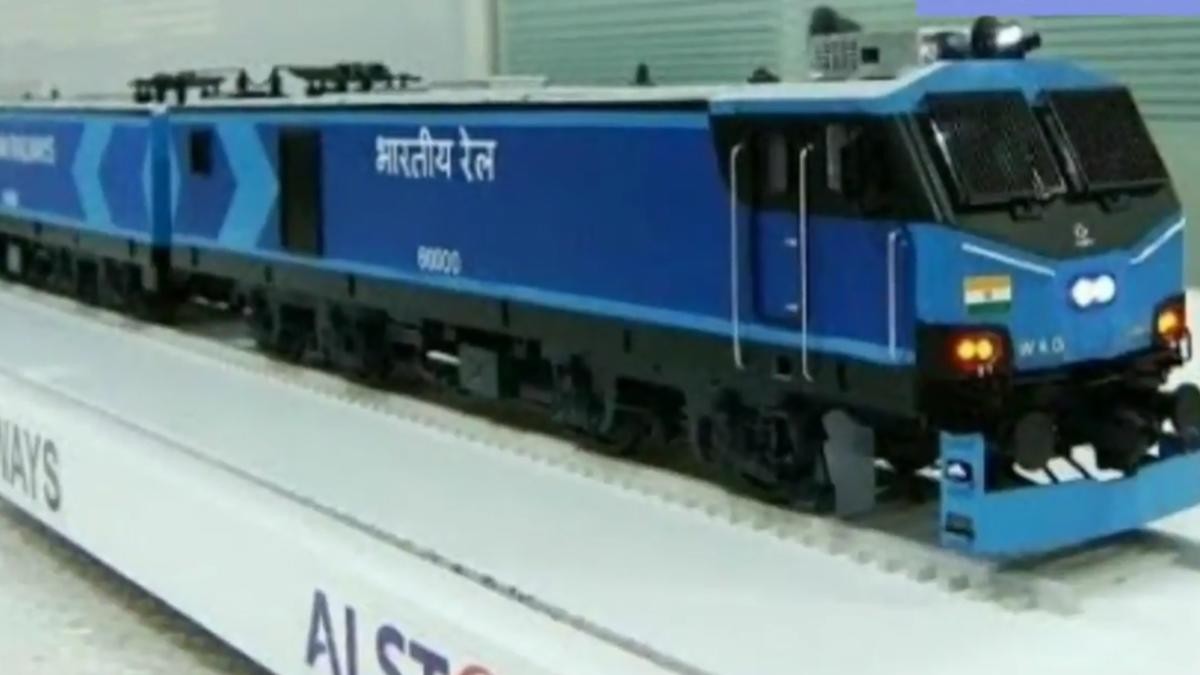 WAG - 12 Electric traction locomotive is the most powerful electric loco made in India. Here are the full details you must know about it -
Ministry of Railway signed a contract with Alstom in November 2015 to develop and supply electric locomotives.
This project is the first Foreign Direct Investment in Indian rail sector.
Under this joint venture, Indian Railways shares 26%.
The contract allows import of first 5 locomotives while rest 795 are to be manufactured in India with local support.
Scheduled delivery period is from 2018 to 2028.
The ₹300-crore project also includes 2- maintenance depots at Nagpur, Maharashtra and Saharanpur, Uttar Pradesh and a manufacturing plant at Madhepura.
WAG - 12 locomotives will form a part of Alstom Prima family.
Alstom Prima family locomotives are supplied in Kazakhastan.
WAG – 12 is capable of producing 12,000 horsepower.
WAG - 12 can haul 6000 tonnes with a maximum speed of 120kmph.
WAG - 12 will be used on Eastern Dedicated Freight Corridor and will run at 100 kmph.
These locomotives will increase efficiency of freight trains drastically and will bump up average speed from 25-30 kmph to 50 - 60 kmph.
WAG - 12 will be equipped with Knorr-Bremse braking systems and ABB transformers.
The first bodyshell of WAG-12 was unloaded at Haldia on September 20 comprising of two sections.
Development cost of one Locomotive is around Rupees 30 crore.
The target is to make 35 locomotives operational by 2020, 60 by 2021 and 100 every next year till 800 engine contract is accomplished.
To minimize maintenance cost and energy consumption; WAG – 12 will be equipped with 8 – axle design
WAG – 12 can easily withstand adverse weather conditions with an operating temperature range from –50 degree Celsius to 50 degree Celsius.
WAG –12 will be equipped with automatic climate control air conditioner.
WAG – 12 loco also comes with a toilet and food preparation system
WAG – 12 consists of two identical sections each of which rests on 2 axled bogies.