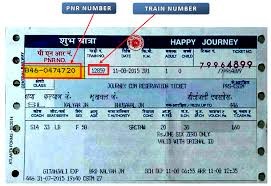 Daily more than two crore passengers choose Indian Railways to fulfil their commute needs and to make their commute easier. Indian Railways allow train ticket reservations in 120 days advance which means you can plan you trip 4 months before you can get on board. This gives flexibility to passengers to a extent in which anyone can initially plan their commute and if required in later stages can cancel the same. However their are certain restrictions when it comes to cancellation of train ticket. For example if you want to cancel e-ticket booked through IRCTC app or website, you cannot go to the PRS counters and ask the person sitting their to cancel e-ticket. To cancel you e-ticket you have to go back to website again and IRCTC will cancel you ticket after deducting some cancellation charges. Similarly there are few more rules imposed by Indian Railways to check unlimited reservation and cancellation and to also keep touts away. Here are the train ticket cancellation refund and charges rules -
Confirm Ticket cancellation and refund rules
Anyone can cancel a confirm ticket 48 hours before the scheduled departure of train by paying charges listed below -
Second Class - Rs. 60
Sleeper Class - Rs. 120
AC Chair Car, AC Economy and AC 3 tier - Rs. 180
AC 2 Tier and First Class - Rs. 200
AC First Class and Executive Class - Rs. 240
If you cancel a confirm ticket within 48 to 12 hours of scheduled departure of train , Indian Railways will deduct 25 % of the total fare paid.
If a ticket is cancelled between 12 to 4 hours of scheduled departure of train, Indian Railways will charge you 50 percent of the total fare paid.
If a ticket of more than one person is booked, Indian Railway will charge cancellation charges per person even if PNR number is same.
You cannot cancel e-tickets once chart is prepared.
Railway will not refund any amount if cancelled or Ticket Deposit Receipt or TDR has not been filed by the passenger within 4 hours of the scheduled departure of the train.
In case of e-tickets no receipt is generated if TDR is filed while for cancellation an automatic refund is granted.
Cancellation and refund rules of RAC and Wait listed train ticket
Any Waitlist or RAC ticket can be cancelled within 30 minutes before the departure of train and railway will refund the amount after deducting clerkage charge of Rs. 60 as mentioned on IRCTC website.
No cancellation charge is levied and full fare is refunded to passengers holding confirmed, RAC and wait-listed tickets if the journey is not undertaken due to late running of train by more than three hours of scheduled departure
For a ticket booked through PRS (Passenger Reservation System) Counter, a passenger can get a refund within 3 days excluding day of scheduled departure of train.
Indian Railways do not grant any refund of train ticket on cancellation of confirm Tatkal ticket.