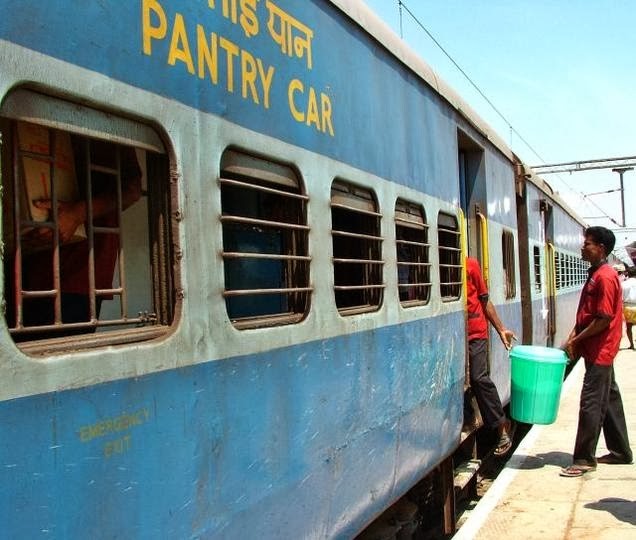 Catering on Indian Railways has grown up into a problem that seems like can never be resolved. Unhygienic and contaminated food had always made headlines for Indian Railways. From the common man to VVIP, every one has raised this problem but its seems quantity has superseded over quality.
The latest data also suggests the same, as trend of increasing number of complaints year on year basis raise a serious question mark of how railway operates or if considered on a larger basis how we as Indians care about fellow citizen's health.
In 2014-15 railway received 7055 complaints for bad or unhygienic catering services that rose to 8708 in 2015-16 and further to 10,437 the next year. In the first 7 months of the current financial year Railway has already received more than 5665 complaints from April to October.
Out of all the complaints 2890 were about the quality of food served followed by misbehaviour, quantity, misbehaviour, hygiene and other miscellaneous issues.
Regarding these complaints whenever you ask any senior railway official you always get the same standard reply as - "In its endeavour to provide quality and hygienic food to the passengers, railways have developed and operationalised and institutionalised mechanism for monitoring of quality and hygiene if catering services through regular inspections at various levels to address catering complaints"
But never it has happened when any rail official spoken about a distinctive plan to tackle the issue. However on the other hand you do hear news about sudden inspection of caterers followed by fine of several thousand rupees or termination of services. There were some disciplinary action also taken up by Indian Railways against some caterers by cancelling their licenses. But on the other hand, how quality and hygiene can be monitored on all the mail, express or superfast trains on day to day basis, Railway has no discrete answers.
Why their is pessimism about the improvement of Indian Railways on-board catering services can be measured by the way bio -toilets installation shaped up. It was always touted as cleaner and greener option but after the installation hygiene inside toilets instead of moving towards betterment has actually came down so much so that often they are deemed to unusable.