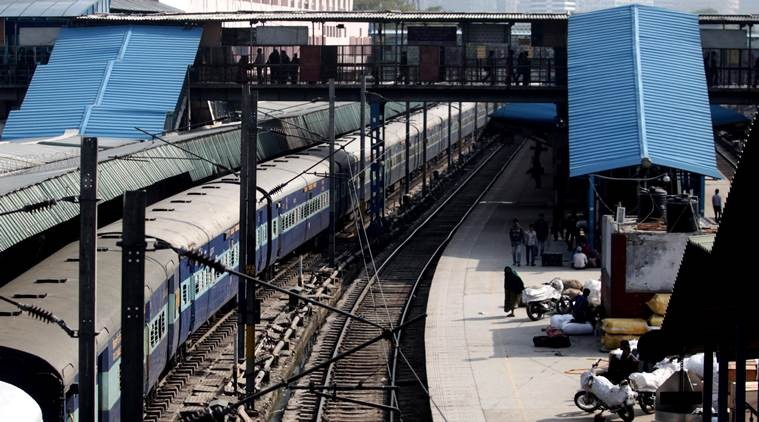 Although Indian Railway claims to plan its tracks free from human discharge but where it matters most it has failed miserably. Railway tracks of pilgrimage centres like Rameswaram of Tamil Nadu, Sri Mata Vaishno Devi and Porabandar in Gujarat can be seen full of human wastes. This problem has been highlighted in CAG (Comptroller and Auditor General) report.
In 2014 - 15 Railway rolled out a plan - "Green train Station and Green Corridor" in which all such trains that originate or pass or terminate at stations where large number of pilgrims or tourists visit will be fitted with bio-toilets on a priority basis. This will help railway to keep stations with high footfall keep clean and tidy.
CAG report further highlights that out of 14 trains touching Sri Mata Vaishno Devi station, only 3 were equipped with bio toilets and 9 other trains were only partially equipped with bio toilets while the remaining three does not have any bio toilet arrangement at all. Accordingly, Katra - Sri Mata Vaishno Devi did not fulfil the criteria of Green Train station.
Similarly stations like Rameswaram, Mysuru, Machlipatnam, Okha, Porbandar had also failed to fulfil the criteria of green station.
During inspection of Jammu mail at Kara station it was found that only six coaches out of 23 were equipped with bio toilets out of which 9 were choked and 14 bio toilets were emanating horrendous foul smell.
Rameswaram of Tamil Nadu too despite being declared as green or discharge-free over a stretch of 264 kilometres upto Tiruchchirapalli failed to meet the criteria. All the train passing through Tiruchchirapalli - Manamadurai section should have been fitted with bio toilets but CAG found discrepancies in this corridor also. Upon inspection human waste was found on the cement apron and one coach of Chennai Egmore - Rameswaram Express was found with conventional toilet.
CAG report quotes the third train Delhi Sarai Rohilla - Porbandar Express in which 11 bio - toilets were found in poor condition and six were found choked. Dustbins were missing in 34 bio toilets that will force passengers to throw non-biodegradable materials into bio-toilets thereby choking them off.
Report mentions similar trends in Porbandar-Mumbai Central and Saurashtra Express that are being run with conventional toilets.
On the CAG report, railway has clarified that zonal railways were working on the plan.