Many times it has been repeated in the past that Railway is a mere tool for politicians that is primarily used to attract voters in favour of a particular political party. It is due to this fact Indian Railways has fallen way behind in terms of modernization compared to advanced rail systems in many developed countries. Now after the merger of Rail Budget in General Budget it was stated in bold lines that - gone are the times when Railway can be used as a political tool before or after elections to serve the cause of politicians. However, it did happen in a way that no more flashy announcements are made to attract public attention but on the other hand, projects are announced silently which might not attract general public attention directly but indirectly it's all about fulfilling political motives.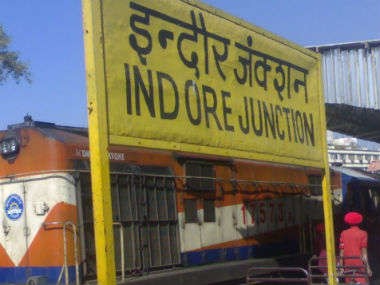 In Rail Budget 2018 - 19, three poll bound states of the ruling party has been allocated the highest number projects and investments. Rajasthan, Madhya Pradesh and Chhattisgarh are currently under BJP government and are heading towards assembly election later this year. As per data, allocations to Rajasthan grew by 567 percent, Madhya Pradesh by 906 percent and Chhattisgarh by 1173 percent.
Apart from these three states, only Uttarakhand was given a steep rise in allocation where BJP came back to power with landslide victory. The state with mostly hilly area has been allocated Rs 1490 crore that marks a 695 percent hike.
The most important point to be noted is that allocations to various states where BJP came into power after 2014 general election were given a steep rise subsequently in previous budgets such as UP with 567 percent hike, Maharashtra and Guajarat with 400 percent hike.
Note that all these figures are compared to average allocations during 2009-2014.
To the states like West Bengal, Kerala, Delhi - where BJP is not in the power were given a much lesser hike in previous rail budgets. For example, allocations in Kerala grew by 148 percent, West Bengal by a mere 24 percent and Delhi by 180 percent. In the latest Budget, all these three states infact saw a dip by 23, 14 and 40 percent.
Now with Data clearly suggesting that Railway though moving forward slowly across the country; is still a hunting ground for political parties.