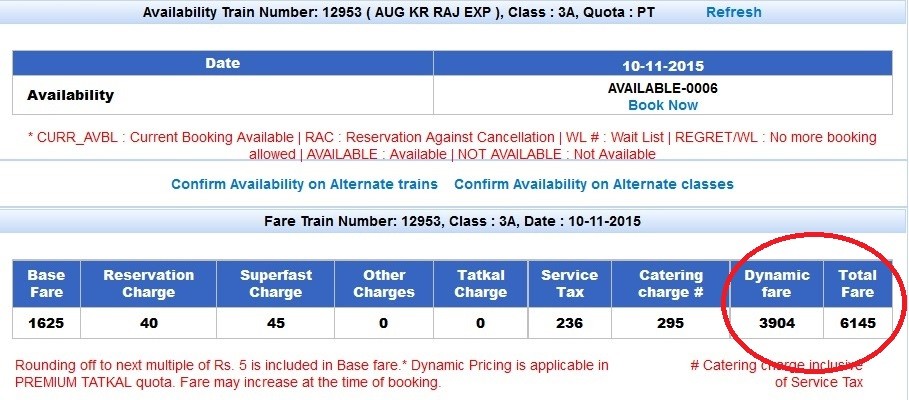 The ongoing Flexi fare system of Indian Railways is likely to come out in an all new form. Railway Minister Piyush Goyal has given enough indications on Saturday that in the new Flexi fare system Indian Railways will offer discounts similar to hotels and Airlines if seats remains unbooked.
To assess the ongoing Flexi fare system in Railway has formed a 6 member committee that will study and review the flexi fare scheme and its impact on the revenue generated for Indian Railways. A time of 30 days has been given to the committee after which it will submit a report to the railway ministry.
Indian Railways is considering the dynamic model similar to airlines and hotels in the new Flexi fare system which will initially offer low prices over the vacant berths, that will increase once booking goes up. Indian Railways in exploring a possibility in the new Flexi system comparable to Airlines or hotels dynamic fare policy which means prices will be low initially then it will go high and in the later stage, if berth remains vacant, instant discount will be offered through various websites or other means.
Indian Railways is also considering the possibility of offering extra discount over the routes with low Occupancy or on routes that are not preferred by travellers opting Railway as a mode of transportation.
Under the current Flexi fare system launched in September 2016, fares can increase upto 50% of the base fare with every 10% of berths booked. Although Railway has seen increased revenue but it has also lost passengers as several berths remained vacant especially during off season.
Apart from Flexi fare system revamping, Railway is also considering to utilise it assets as much as possible like for example running a Rajdhani Express between Delhi and Mumbai inside 24 hours from both sides. Also Railway might utilise rake of trains which have enough waiting period within two Journeys for short trips.