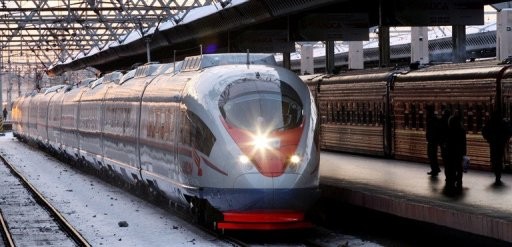 Speed and Indian Railways does not go hand in hand whenever you think of these two together. At a time when currently pseudo superfast trains of Indian Railways barely reach their destinations on time leaving passengers agitated; thought of trains hitting even 150 kmph speed is a dream for train lovers of India. However, despite all the skeptisim Indian Railways is working on a project silently under code name "Train 18" and "Train 20."
With an aim to replace premier trains like - Shatabadi and Rajdhani, Train - 18 and Train - 20 is expected to be launched in August 2018 and 2020 respectively. According to a news report, Train - 20 will replace Rajdhani trains and Train - 18 will replace Shatabdi. The highlight of these trains will be their speeds which can be 176 kmph, which will enable Indian Railways to break their current fastest record of 160kmph.
Currently Gatiman Express is the fastest train operated by Indian Railways with a maximum speed of 160 kmph. Apart from Gatiman Express all other premier trains such as Rajdhani, Shatabadi aand Duronto Express trains are normally operated at 130kmph over few streches across the country. Other mail / express or Superfast tagged trains run hardly at 110kmph max.
Train - 18 and train - 20 being a modern train will also be equipped with all the bells and whistles. All the coaches of these trains will be developed at Integral Coach Factory (ICF) in Chennai and will be made of steel. Modern and latest safety measures ,besides LED TV screens, GPS based information system and diffuse lighting system will form a significant part of it. There will be 'Automatic Plug-Type' doors, which will open and close automatically at the stations. Even the toilets in the trains will be zero discharge vacuum- based bio-toilets.
A coach of Train - 18 will cost ICF around Rs. 2.50 crore while of Train - 20 Rs. 5.50 crore. Under Prime Minister 'Make in India" scheme, all tthe development work of all these coaches will take place in India.
It can be said that future of Indian Railways might be better than what we expect but the problem is cost. We Indians look towards Railway as a cheap mode of transport which it isn't; especially at a time when huge amount of invesment is required to bump up the safety measures and speed. For a railway enthusiast upcoming time seems quite promising but one must not expect railway travel to remain cheap anymore.