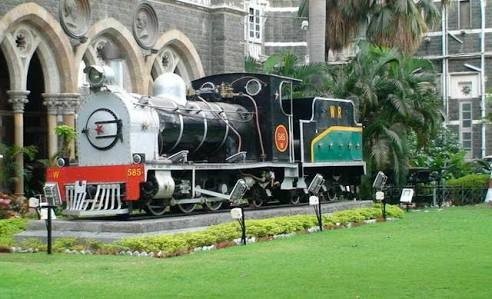 In a bid to showcase its history Indian Railways has partnered with Google in an elaborated project that also depends on crowdsourcing. Indian Railway with help of Google will give a Virtual tour to it's passengers on platforms via video screen. A pilot project related to this has been launched and deployed at Chhatrapati Shivaji Maharaj Terminus in Mumbai. Under this project six video screens are installed that will showcase the national Transporters rich heritage and history. However the point to be noted is that much of the content shown on these screens will be sourced through people to collect data from various sources.
Railway has already made efforts through its unique crowdsourcing medium by partnering Google cultural Institute. Indian Railway will also create free digital repository which will allow Universal online access to interested people.
A Railway ministry official said that a virtual visit inside Indian Railways cannot replace the real thing but what it will do is, it will highlight the culture and heritage of Indian Railways to the younger generation so that they can educate themselves and will open up more towards Indian Railway.
According to him more such screens are coming at other major stations to take commuters into the past history of Indian Railways. Interestingly it's not just only Indian Railways that has partnered with Google cultural Institute to preserve its History online. In - fact various other Ministries and bodies of the government are also in agreement with Google to preserve India's cultural History online.
As far as Indian Railways concerned, it has a huge list of assets which includes steam locos, artefacts, buildings, bridges and museums. All these things Indian Railways is trying to showcase to global audience.
At present in India there are 34 museums Heritage galleries and parks. In assets as many as 230 steam locomotives are preserved by railways besides 110 vintage coaches. Railway hopes that once all these things will be pleased online it might act as a great tourist attraction thereby increasing tourism via Railway.
To maintain these assets Railway spends as much as rupees 250 crore every year. Also many private players were deployed to keep such assets and heritage buildings in condition. Soon a specific website dedicated to real heritage will become operational. This website will be under railway board's website.
At present these heritage rails are currently operated by Indian Railways across the country -
Nilgiri mountain Railway
Darjeeling Himalayan Railway
Matheran light Railway
Kalka Shimla railway
Kangra valley Railway
In the coming 5 to 7 years Railway has planned to place all it's assets online.